Over 65+ Five Star Reviews | Free Shipping on All US Orders | SHOP NOW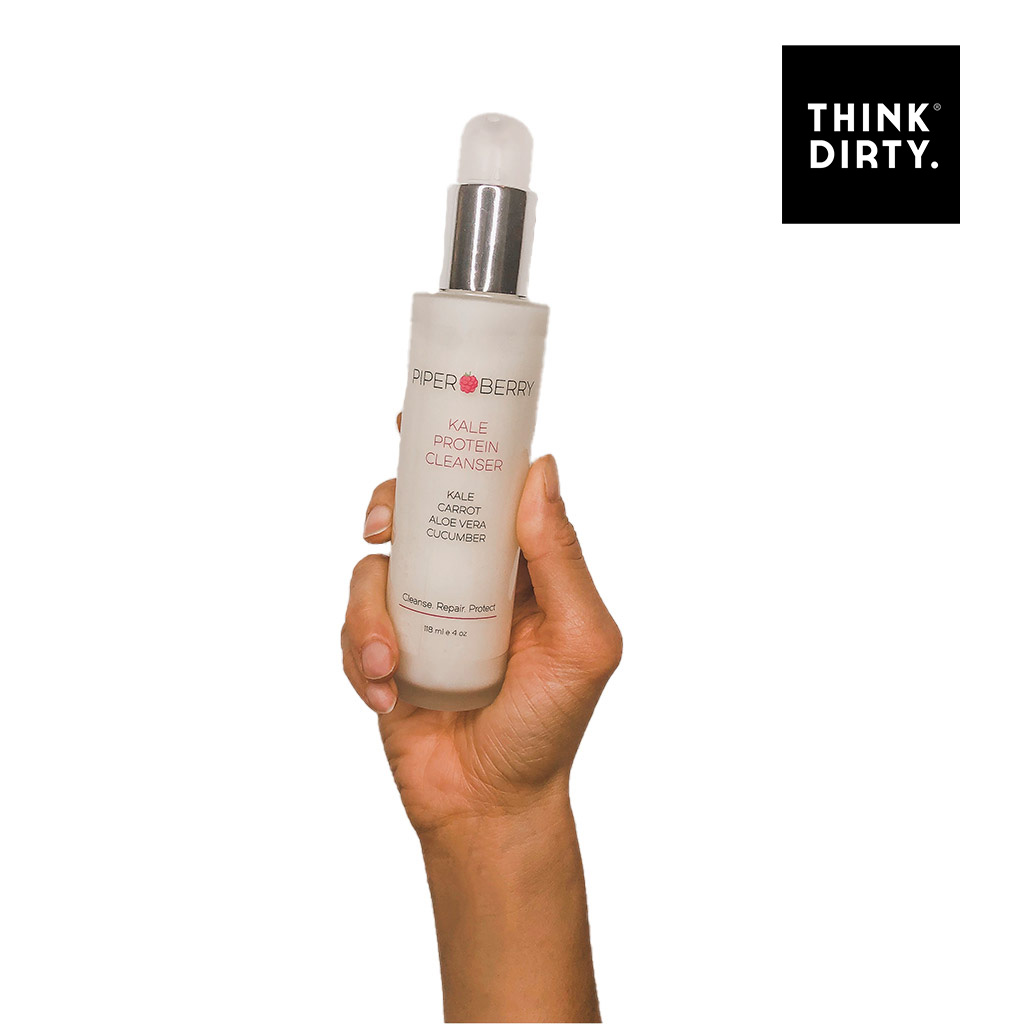 Are you protecting your skin from your screens? Electronic devices emit blue light waves that can penetrate deeper than UV rays.
Your laptop, cell phone and even television emit blue light waves that cause free radical damage, leading to collagen break down and skin aging. Blue light damage can appear as discoloration, dehydration, fine lines and wrinkles.
Improve your skin and stop future damage with this powerful, yet gentle cleanser.
Formulated without Parabens, Silicones, Dyes, Colorants, Fragrance, SLS.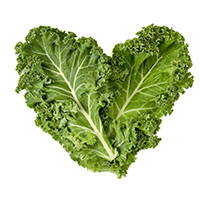 KALE
Full of rich anti-oxidants including vitamin A and C to help fight skin damaging free radicals.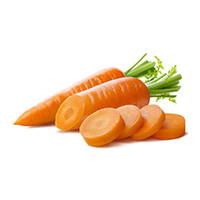 CARROT
Loaded with vitamin A and beta-carotene to strengthen skin's natural lipid barrier.
ALOE VERA
Nourished your skin and helps keep it hydrated and smooth.

---
 Piperberry's Kale Cleanser has a unique blend of ingredients that gently remove oil, pollution, makeup and other debris off your skin.
The nutrient rich ingredients like kale protein, carrot protein and aloe vera nourish your skin with rich antioxidans protecting against future damage.
Simply wash your skin with Pipeberry's Kale Cleanser twice a day.
Pipeberry's Kale Cleanser is free from harsh and damaging parabens, sulfates, parfumes and dyes. Perfect for all skin types.
Try our Kale Cleanser and find out why it consistently receives 5 star reviews, is a favorite with top beauty bloggers and experts.
---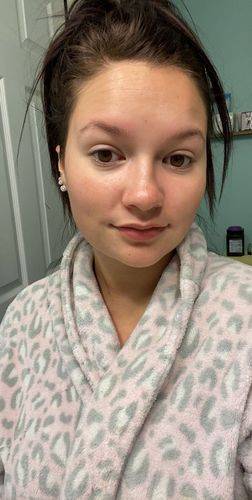 "Does not feel stripping of the skin. Feels nice and gentle."
⭐⭐⭐⭐⭐
Tricia G.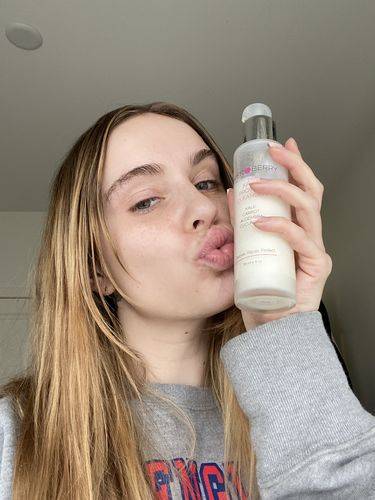 "I am OBSESSED. This gentle cleanser is PERFECT for my dry acne prone skin. After completing Accutane my skin has never been the same. But this cleanser has truly kept my skin soft and supple. I will never use another cleanser. Absolutely amazing."
⭐⭐⭐⭐⭐
Teresa D.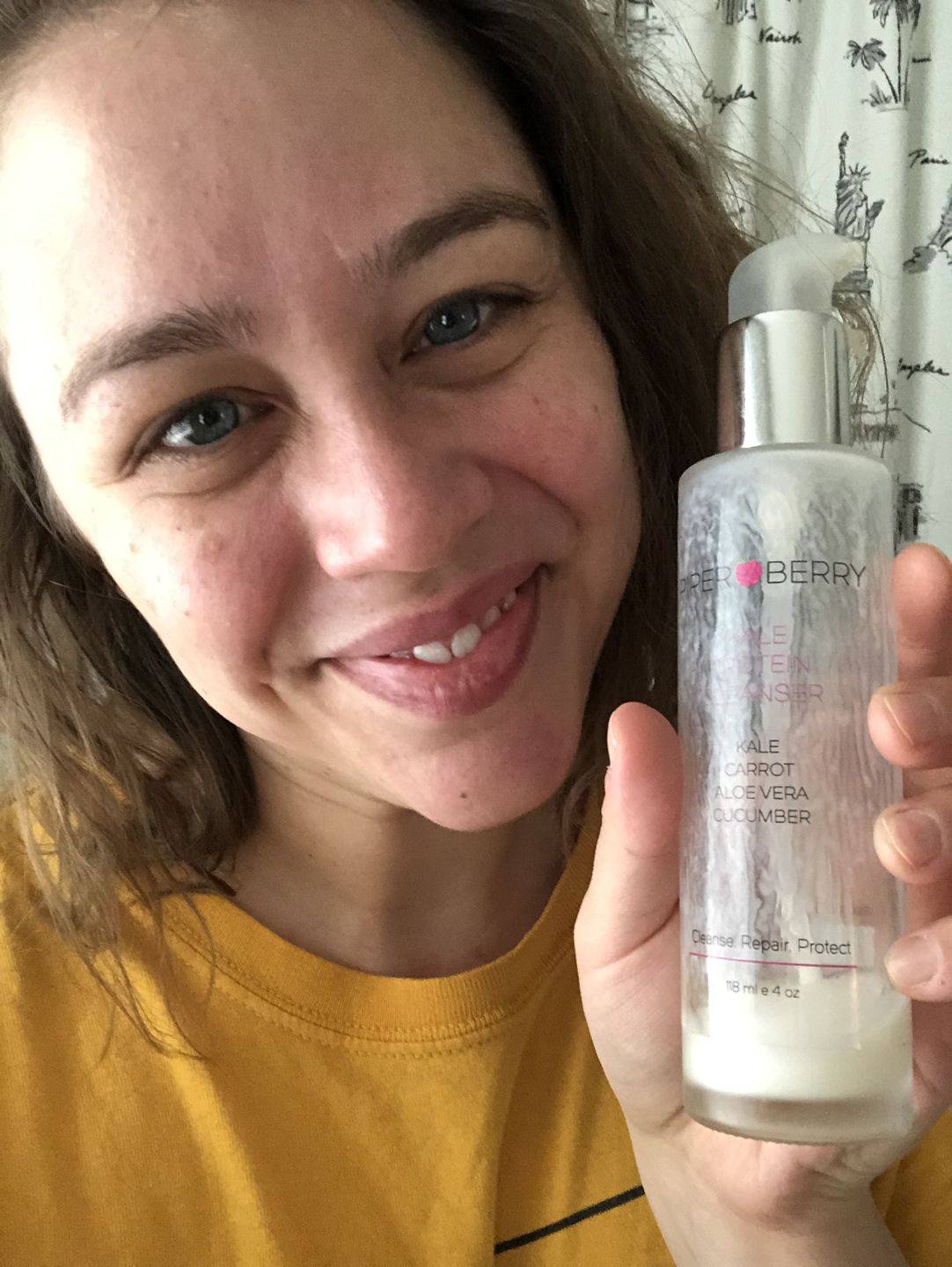 "Absolutely love this cleanser! It's gentle and effective. I also love that it's in a glass bottle! A+"
⭐⭐⭐⭐⭐
Jamie F.
---
Doesn't my sunscreen protect against blue light damage?
Not necessarily, most sunscreens are designed to protect against UVA and UVB rays.
What skin types can use this cleanser?
Our unique formulation works well for all skin types. It is gentle enough for sensitive skin users and effective enough for those with acne.
Is it formulated with scents?
We do not use parfumes, essential oils or any fragrance of any kind.
Does the cleanser contain coconut oil?
We do not contain coconut oil.
All our products are vegan and cruelty free.
---
Customers have experienced better hydration, skin tone and texture.
Free Shipping ●  Free 30 days return  ●  15% off on your first order with code FIFTEEN

Parabens have "estrogenic effects." This means that they disrupt the body's natural hormonal regulation of estrogen. Irregularities in estrogen levels in both males and females can cause fertility issues, problems with the reproductive organs, and even the risk of developing cancer.
Sulfates can also irritate the skin, lungs, and eyes when they are used consistently over extended periods of time.
Fragrances are one of the leading causes of allergic reactions in cosmetics. The European Commission, which is a global leader in the study of fragrance related allergies, lists 26 common chemicals used for fragrance as being allergy-inducing.